Caring for your EuroKera cooktop is a fast, easy and safe process.
Learn all about how to clean a cooktop from the experts at EuroKera, the original glass-ceramic manufacturers. They share tips on caring for and safely cleaning your stove top so it maintains its appearance for years to come.
Figuring out how to clean a cooktop is easy when your cooktop is made with high-performance glass ceramic. EuroKera's cooking surfaces are a good example. Our materials are highly resistant to the rigors of cooking. Spills, stains and scratches are no match for EuroKera. Your glass-ceramic panel also cools quickly so you can safely clean your cooktop in less time. Tested for quality and many times tougher than regular glass, a Eurokera glass-ceramic cooktop surface is designed to retain its elegant appearance through years of use. Just follow a few simple steps for how to clean a cooktop properly, and your glass-ceramic cooktop will sparkle and shine.
Step-By-Step: How to Clean a Glass-Ceramic Cooktop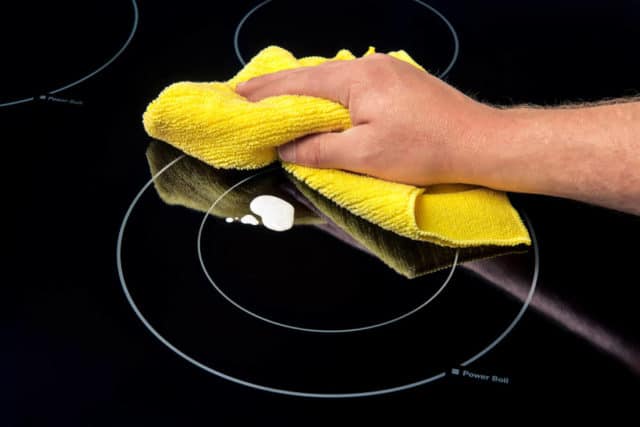 Spills and Burned-On Food
Allow the cooking surface to cool down.
Use a metal scraper with a clean blade, holding it at a 45-degree angle to remove dried liquids and burned-on food.
Put a small amount of glass-ceramic cleaner on a damp towel or soft cloth, scrubbing in a circular motion. Add more cleaner if needed, completely removing it all with a clean, damp paper towel.
Finish with a dry, clean towel to make your cooktop shine.
Everyday Cleaning and Touch-Ups
Dilute a mild detergent, such as dishwashing liquid, with water, and spray it over the surface.
Use a soft sponge or a damp towel to clean the cooktop.
Restore the cooktop's luster with a soft, dry cloth.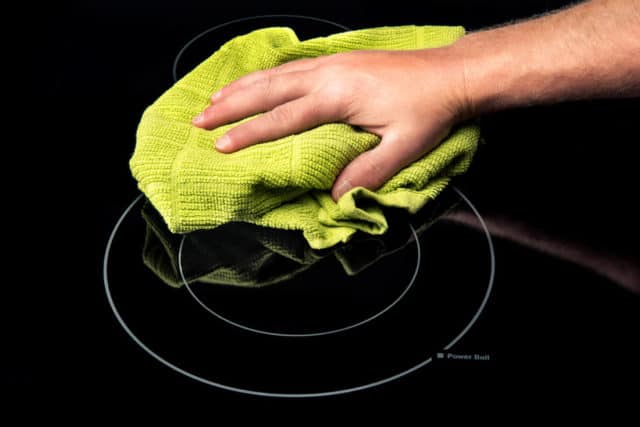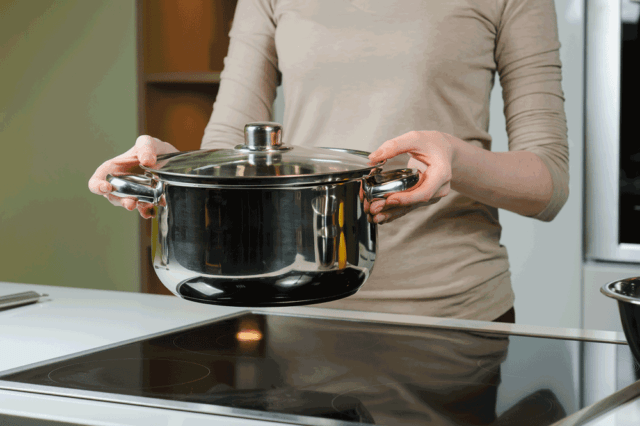 Important Tips
Before cooking, make sure the bottom of the pan or pot is clean and dry.
Lift up pots and pans to avoid sliding them across the cooktop surface.
Remove spilled sugar or syrup without waiting for the surface to cool down. Protect your hand with a pot holder, if necessary.
Do not use abrasives such as mineral scouring pads, scouring powders, or harsh chemical cleaners on your glass-ceramic cooktop.