Questions to Ask When Shopping for a New Stovetop
You've done your research, read the reports and compared glass-ceramic cooktop cooking methods, models and features. So, are you ready to commit to a new stovetop? If you're not sure, maybe we can help.
The decision to purchase a new cooking hob is like choosing any new appliance: a lot easier if you know the right questions to ask. Unfortunately, answers to the most frequently asked questions about shopping for the best cooktop don't always cover the rightquestions.
To help you avoid the feeling of "if only somebody had told me that before I bought my new stovetop," here are some (sometimes overlooked) questions and answers. This information may boost your confidence about what to look for when selecting the best glass-ceramic cooktop for your needs.
Q: How many burners, or cooking elements, do I really need?
A: The answer depends on several factors: how often do you cook and for how many people? Don't forget about holidays, entertaining and family gatherings. Do you sometimes cook with a stovetop wok or griddle? Are you a fan of stews that slowly simmer on the stove for hours?
While some of the best cooktops have four burners, many cooking hobs now feature five or more cooking elements. According to an article, Best Electric Cooktops of 2019, it's not only the number of burners that matter, but the range of feature available:
Multiple burner sizes, or rings, within the same burner. Besides allowing you to use several pan sizes on the same burner, you can save energy by not heating the unused space.
Burners with dual elements that expand in size as well as wattage. These allow you to use various pan sizes, cook foods at temperatures from fast-boil to simmer, and keep foods warm, all on the same cooking element.
Cooking hobs featuring a "bridge" that links two cooking elements to create one large cooking area. The bridge is ideal for use with a grill or a long roasting pan.
Q: How much heating capacity should I expect from the stovetop's burners?
A: If you have the option when shopping for the best cooktop for your needs, it's a good idea to go for maximum heating power: you can always lower the heat, but you can't raise it beyond capacity. Electric cooking hobs provide a maximum of approximately 2,500 watts; gas, 15,000 Btus (the two are virtually equivalent). Glass-ceramic induction cooktops can go as high as 3,700 watts.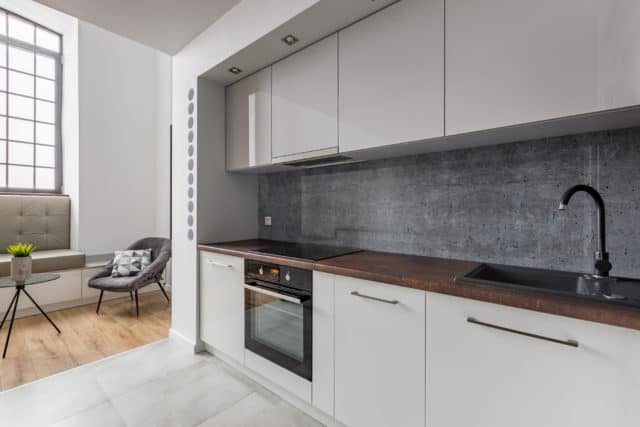 Q: Are there kitchen design trends to follow or avoid when selecting a glass-ceramic stovetop?
A:  Here are three of the biggest trends in kitchen design and remodeling:
Multi-functional, open living spaces: People want to flow in and out of rooms and activities easily and comfortably. Practically flush with the countertop, a glass-ceramic cooking hob has a low-profile look, making the kitchen counter an inviting place to eat, check email, and entertain, as well as cook.
Safety: The best cooktops have hot-surface indicators that tell you when a burner is unsafe to touch. Child locks can prevent children from turning on the controls and keep you from doing so when cleaning. Induction hobs will not heat up without a pot or a pan placed over the sensors.
Healthy cooking: The benefits of instantaneous heating, precise control and easier cleanup with a cooktop attract health-conscious cooks looking for alternatives to fast food or ordering takeout.
If you prefer cooking on top of burner grates over a gas stove, you'll appreciate the performance of a glass-ceramic cooktop. You'll find it's easier to clean than a traditional stovetop, as well.
Due to the versatility of EuroKera's glass-ceramic material, it is possible for manufacturers to create cooking surfaces in an unlimited number of designs, colors and shapes. EuroKera works with cooktop makers all over the world to inspire and fulfill their vision – whether it's in black and white or full color, concave shapes or full counter-length panels.
Q: I'd like an island stovetop without an overhead exhaust hood. Is that possible?
A: Yes. According to a blog by Better Homes & Gardens, there are several ways to handle it. One is by running a duct under the floor and outside for downdraft ventilation, if that's possible in your kitchen. Or you can opt for a cooktop with built-in vents on the surface, or vents that telescope up above the surface when cooking, eliminating the need for an overhead hood.
A free-hanging hood over an island cooktop can be an impressive addition to a kitchen space in almost any aesthetic, from modern minimalist to opulent. Available in copper, stainless steel in different finishes, including wood, free-hanging hoods help keep the kitchen cooler while removing cooking odors.
You can choose from cooktop vents and hoods that automatically sense the need to turn on and off. Other features include powerful air flow with less noise, lighting options and touch screen controls.
Q: Are induction stovetops as great as people say they are?
A: For faster cooking, exact programming and ease of cleaning, induction stovetops are excellent, and getting better as more models include touch controls and smart features. Busy lifestyles that leave less time for everyday tasks have led to high demand for induction cooktops.
IHA Markit's Home Appliance Intelligence Service indicates growth in the market for induction cooking appliances. The strongest growth has been in Japan, Western Europe and the US. Once available only through high-end appliance suppliers, induction cooktops are now offered by most cooking appliance companies.
Last, induction stovetops are the easiest to clean.
Conclusion
Everyone brings a unique set of considerations to the search for a built-in cooktop: budget, room design, counter space, style and cooking preferences, and other factors.
When a stovetop is made with EuroKera glass-ceramic, you know you can count on it. Superior thermal resistance and mechanical strength provide a high-performance cooking experience day after day for years. It's a pleasure to cook with EuroKera. Combined with its sleek beauty, a EuroKera cooktop can transform the way you feel about your kitchen.
To learn how to identify if your appliance is equipped with the best glass-ceramic, click here.