Why the Kitchen is Still the Soul of the Home
In every culture throughout time, the kitchen has had a powerful influence in our homes and in our lives. Cooking is a way to express yourself. The simple ritual of sitting down together at the kitchen table gives us the chance to connect and communicate. Even toddlers love being in the kitchen, playing with pots and pans from the cupboard.
But is our relationship to the kitchen changing?
It depends on where you live, your age, and other factors, but the answer is, yes. Our aspirations for "home" are evolving, with the kitchen as the pivotal room in the house.
Around the world, people seem to be spending less time cooking.
Why? Fast-paced lifestyles and work schedules make it hard to find time to shop for groceries and prepare meals.
And just about anywhere you go these days, you can find fast food, street food, fine-dining restaurants, takeout meals and prepared food in grocery stores.
Online food delivery services have taken off, too, and not just in North America.
In 2016, one in 10 Chinese were ordering food online.
Online ordering is popular throughout Europe, capturing 56 percent of the market in Sweden and 43 percent in Austria.
In India, online food ordering is expected to reach close to $12m (US) by 2023.
Garner Insights forecast annual growth of +31% in global online on-demand food delivery services from 2017-2023.
In China, a nation with a rich food culture dating to ancient times, people have traditionally spent more time cooking compared to other countries. Now more of them are eating outside the home more frequently – especially professionals and students.
It isn't just workers and young people driving the global less-cook-time trend. The population in Japan is aging faster than anywhere in the world; elderly people who no longer drive or shop for groceries now often get meals from the local "cobini," or convenience stores.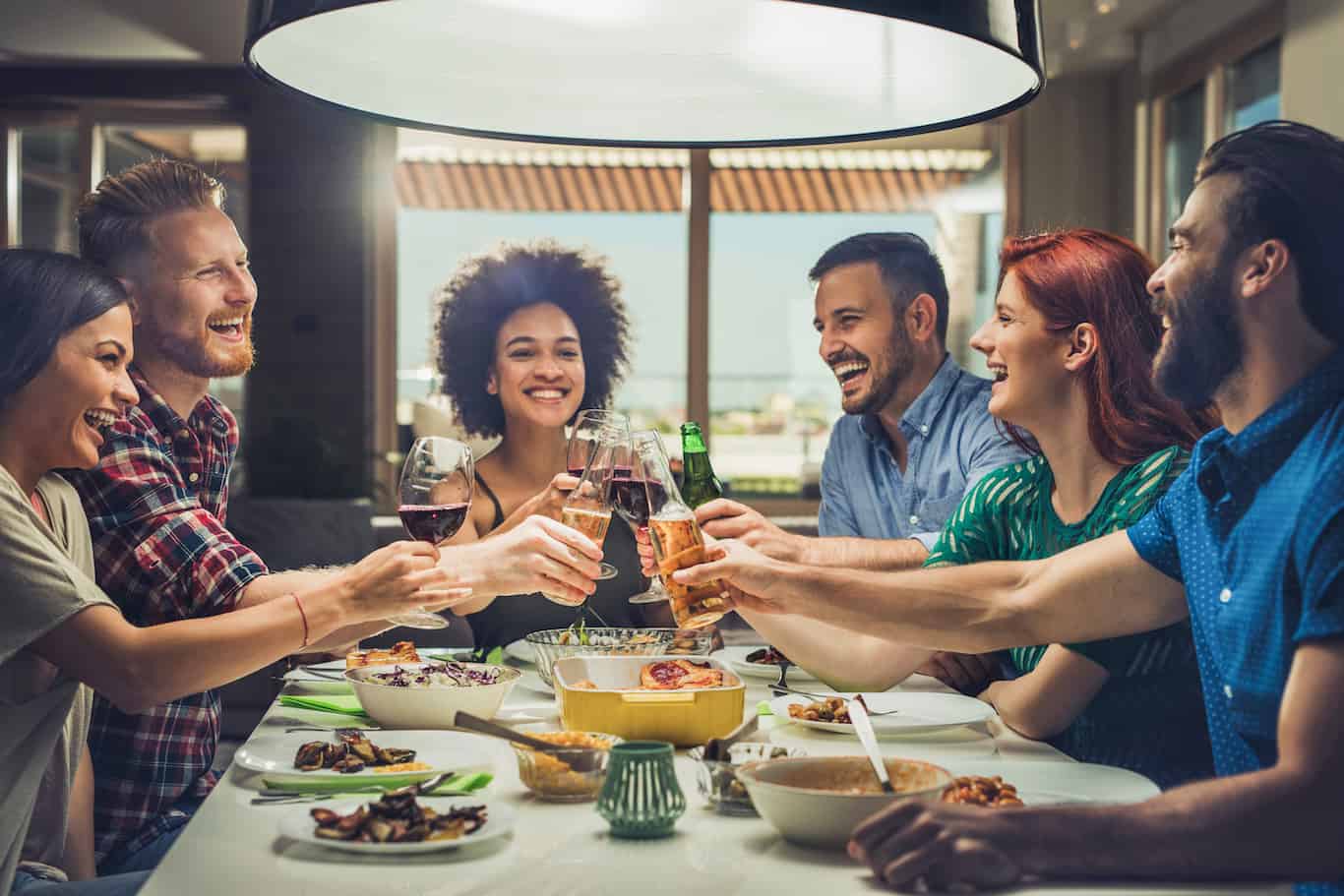 Someone's in the kitchen.
While there is definitely a trend towards bring-in and order-in food, as well as dining out, the kitchen is still a locus in home life.
Food & Wine magazine cited a poll of more than 27,000 people in 22 countries asking them about their cooking habits. The global average was almost 6.5 hours. At the lower end were South Koreans, who spent just 3.7 hours per week cooking. At the top of the list:
People in India spent a 13.2 hours per week in the kitchen.
Ukrainians were close, at 13.1 hours per week cooking.
South Africa came in third at 9.5 hours.
Through its daily research of U.S. consumers' eating behaviors, The NPD Group, a global information company, reported that four out of five meals are prepared at home. True, they are not all in-home prepared meals; some are sourced away from home (restaurant leftovers, make-at-home meal delivery services, etc.). But Americans still prepared more meals at home in 2018 than they did a decade ago.
South Korea has seen a sizable increase in the number of people cooking at home since July 1st of 2018, when a new labor law reduced the maximum number of work hours, according to the NIKKEI Asian Review. (Restaurant sales down.)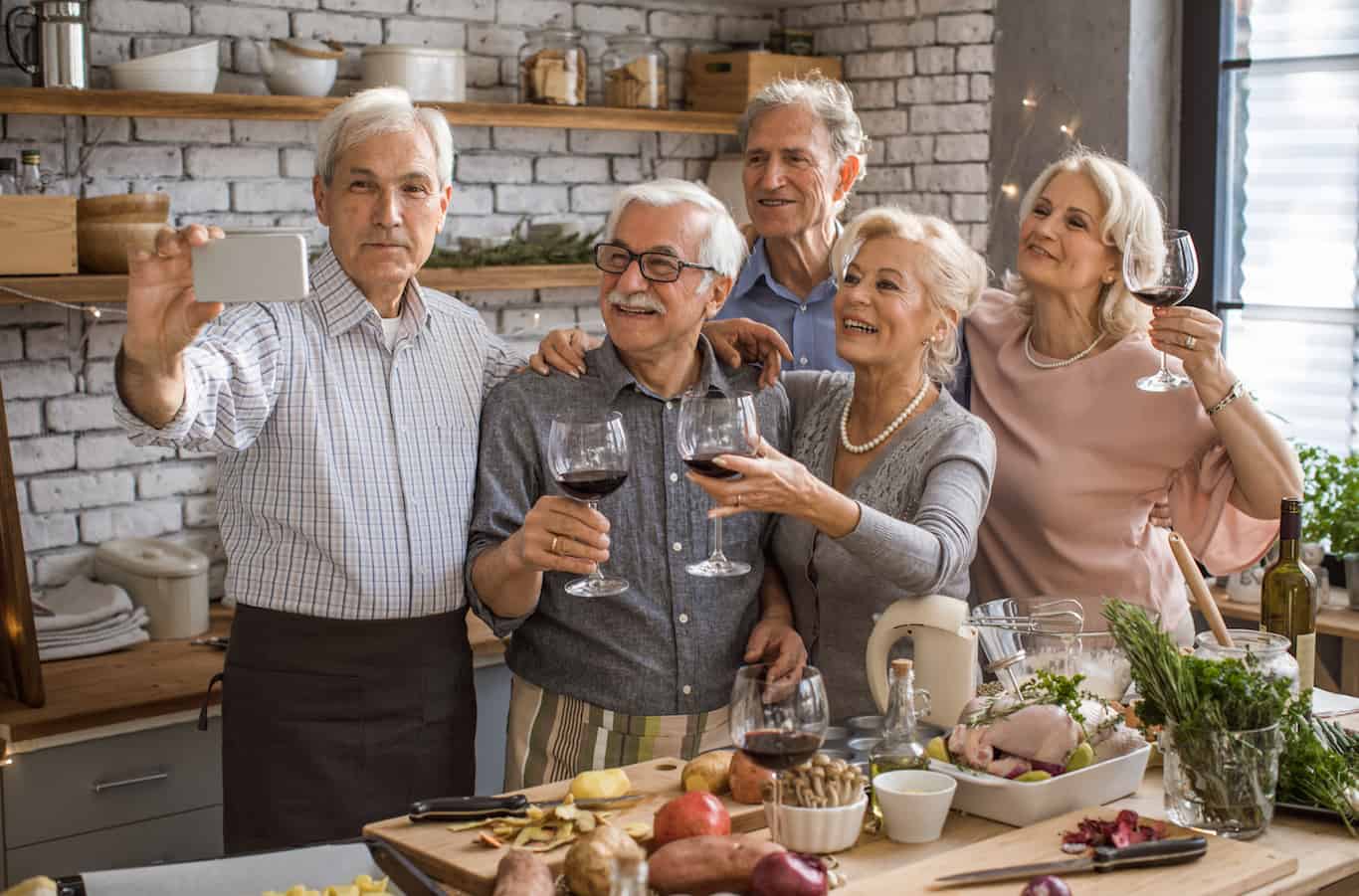 We want our kitchens to be the hub of the home.
Perhaps it's our French heritage, but at EuroKera we believe preparing food at home using seasonal ingredients and sharing what you've made is a timeless tradition.
In a 2017 Global Kitchen Study, nearly 9 out of 10 international experts and kitchen and bath retailers (87 percent) said the kitchen is becoming more significant in the home. The study cited two trends:
a desire for "the recovery of the kitchen as a central socialization space" and
kitchens that connect to the internet and devices and smart appliances.
EuroKera is a leader in the evolution of the kitchen, expanding the opportunities to do more in the room that has traditionally been the soul of the home. Our designers and engineers work with global manufacturers to develop ingenious new kitchen living spaces.
The website of the biennial Kitchen Exhibition EuroCucina expresses it like this:
"Kitchens have ceased to be purely functional spaces to become domestic hubs, places for conviviality and socialising. This revival of the domestic hearth makes for an interconnected, multipurpose and professional space, yet one where emotions never fail to run high."
We still love the concept of cooking.
How else to explain the popularity of celebrity chefs, TV cooking competitions, online recipes and cooking classes, new cookbooks and cooking magazines?
Interest in healthy eating and sustainable food practices is also growing. Nutrition experts at Harvard T.H. Chan School of Public Health say home cooking can improve the quality of diets and help prevent obesity. (It's also almost five times more expensive to order delivery from a restaurant than it is to cook at home, according to a 2018 article in Forbes.)
Simply being in the kitchen, cooking and eating with other people, can have healthy benefits. Miriam Weinstein, author of "The Surprising Power of Family Meals" says studies show that the dinner table can be an environment where kids learn how to conduct conversations, observe good manners, serve others, listen, solve conflicts and compromise.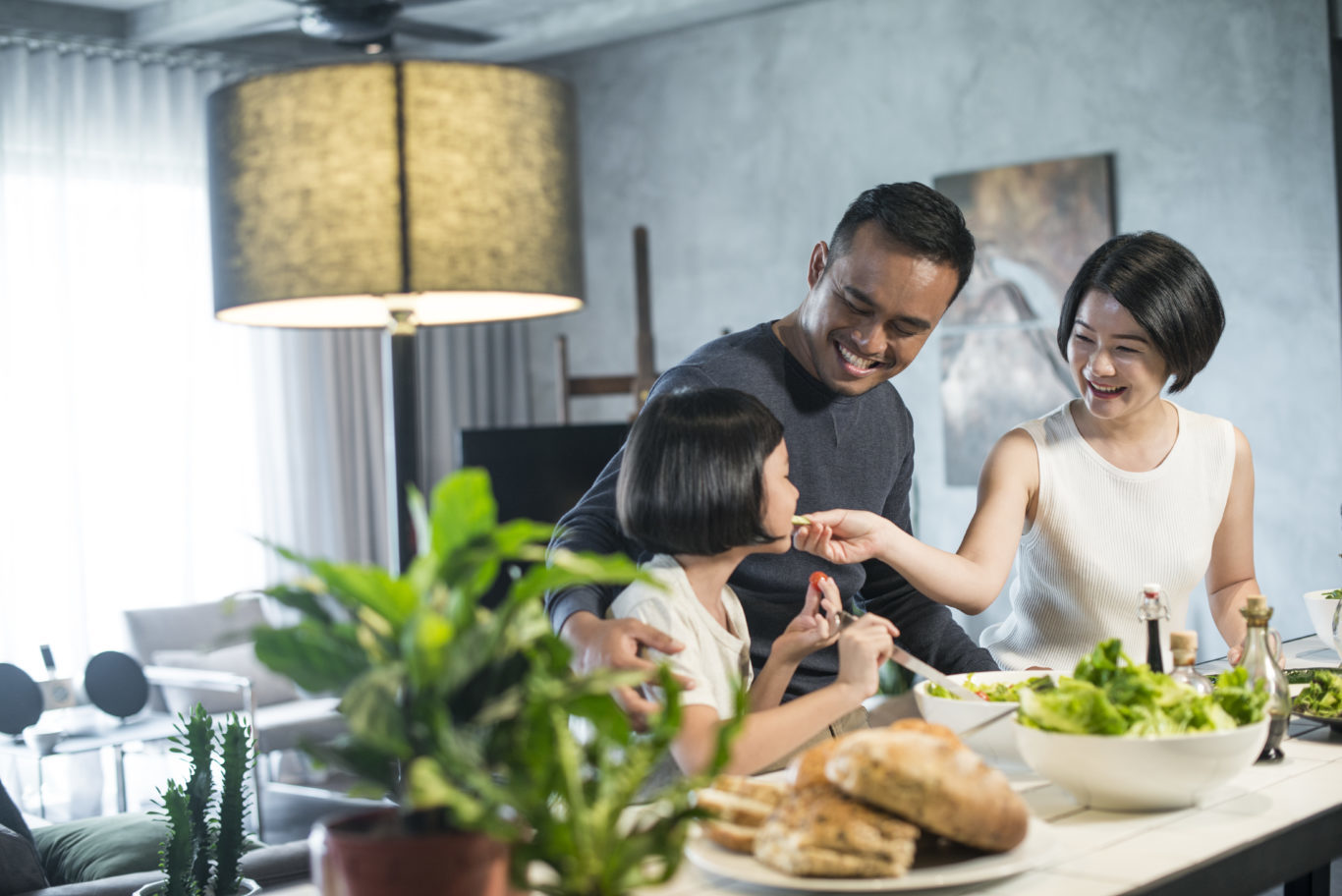 The new kitchen is all about connecting.
Regardless of its size or decor, the kitchen is a warm and inviting place. It's like gathering around a campfire – a bonding tradition as old as civilization itself. The difference is, now the campfire is a gleaming glass-ceramic cooktop, and you can follow a recipe on your iPad while you cook.
Millennials see cooking as a shared experience, whether they are together in the kitchen or online with distant friends and relatives. They stay connected on smartphones or tablets every step of the way – from searching for recipes and how-to videos to making purchases online while in the kitchen. The latest trend in kitchen appliances in China is toward connected, or smart appliances, along with energy efficiency.
Mariette Barsoum of Divine Design+Build in Boston, says our hectic, plugged-in lifestyle means we can expect an ongoing return to tranquility and relaxation in kitchen design. "Life is very busy and very stressful," Barsoum says. "We want to come home and feel relaxed."
The kitchen experience feels vital because it touches our emotions as well as our senses. It's a focal point for interactions that involve more than preparing and eating food.
It's true that impersonal appliances are connecting to each other and to us. Refrigerators order vegetables. Cooktop hoods with sensors turn on by themselves. Gadgets promise to beam recipes onto the countertop on command.
At EuroKera, we believe that people will adopt the best of these kitchen trends, some more readily than others. While technology, and our expectations, for the kitchen are shape-shifting in real time, the fundamentals remain the same. The kitchen is the room where we take time to connect with good food and good company, in the soul of the home.