Some of the most frequently asked questions about glass-ceramic cooktops concern cooktop safety and durability. Is the glass-ceramic sturdy enough to stand up to heavy-duty, everyday cooking? How can you tell when the surface is hot? If you put a hot pan down on a cold area of a glass-ceramic hob, will the surface crack?
Don't be misled by the smooth and elegant look of a glass-ceramic stove top – the best glass-ceramic cooktop panels are designed for heavy kitchen duty. Of course, all cooking appliances are required to meet standards and regulations, covering everything from the quality of the materials used to safe operation. But not all glass-ceramic cooktop surfaces meet or exceed global standards by providing a tough cooking surface engineered for safe use. (Ours do.)
We've put together some tips for finding the best glass-ceramic cooktop for the way you cook, with an emphasis on superior quality and safety features.
1. Choose the cooking method that helps you cook safely, efficiently and comfortably.
Traditionally, professional chefs have favored gas cooking hobs (cooktops). Gas glass-ceramic stove tops provide the same fast heating and precise control of the flame/heat. In case of a cooking spill, the liquid or solid food can easily be removed from the glass-ceramic vs. cleaning a burner pan and any debris that may fall below it.
Radiant cooktops use electric heating elements below the glass-ceramic cooktop to heat the pan evenly and consistently. Their indicator lights stay on until the cooktop begins to cool so you know when the cooktop is safe to clean. Spills can easily be removed from the smooth glass-ceramic surface. Many radiant cooktops are equipped with at least one variable size burner for different pan sizes.
Glass-ceramic induction cooktops may take top honors when it comes to safe cooktops. Induction hobs heat only the cookware and not the surface. As soon as you take the pan off the burner, the unit automatically turns off and the glass-ceramic surface cools rapidly. This is a reassuring feature of induction cooktops, especially when cooking when there are children in the kitchen. The fast-cooling surface is a huge advantage for cleaning, too. Food doesn't bake on as readily because the glass-ceramic panel cools almost immediately.
Gas, radiant heat, and induction cooktops each have their pros and cons. No matter which cooking method you prefer, a glass-ceramic cooktop can handle an hours-long simmer or high-heat wok cooking with equal ease.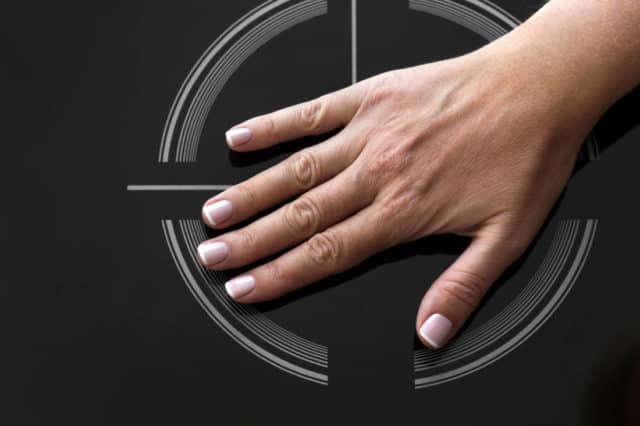 EuroKera glass-ceramic cooking surfaces are made to withstand heat of up to 700℃ (1300°F) without expanding or contracting – the same standard met by the composition used for our glass-ceramic fireplace material.
A glass-ceramic cooktop that starts with EuroKera is also resilient enough to handle quick temperature changes. Have you ever added butter to a skillet warming on the cooktop, turned to chop the onions, and in no time, the butter is burning and sizzling in the pan? You can lift the hot pan and put it down on an unheated area of the glass-ceramic cooktop. No need to worry about cracking or breaking the glass-ceramic.
3. Look for glass-ceramic that meets or exceeds international quality standards.
Ever since the first glass-ceramic material was invented by Corning, Inc., one of EuroKera's parent companies, we have continued to perfect the manufacturing and test processes. We maintain official certifications for our glass-ceramic surfaces at each of our five facilities in Europe, North America and Asia.
We are also the only company with a history of manufacturing glass for consumer and industrial applications since the 17th century, Saint-Gobain. EuroKera was co-founded by Saint-Gobain, which is headquartered in France.
One way for cooks to take care in the kitchen is by using cooking appliances they can count on every day (and in case of mishaps). The best glass-ceramic cooktops are designed to help keep kitchens safe for professional chefs, home cooks, and everyone who enjoys their cooking.