Ready to bring soothing energy into your home, including the kitchen? Chinese Porcelain, PPG Paint's choice for Color of the Year, combines cobalt and moody ink blue to create a serene and stylish atmosphere.
Why Blue?
The selection of Chinese Porcelain also signals the growing trend toward real color. After years of embracing neutral grey and beige tones, consumers are ready for colors that appeal to the senses. According to Dee Schlotter, senior color manager for PPG, Chinese Porcelain brings us closer to natural elements like the sea and sky.
"The faster technology moves and the more convenience it offers, the more we seek activities, experiences and lifestyles that impart slowness and realness into our lives," said Schlotter. "Blue is the easiest possible entry point from the world of neutrals to the world of color."
The latest color forecasts influence kitchen designers, makers of electronics, including glass-ceramic  cooktop designers and manufacturers, consumers and restaurant owners. The color code for Chinese Porcelain paint is PPG1160-6. You can expect to see similar hues showing up in kitchen appliances and décor.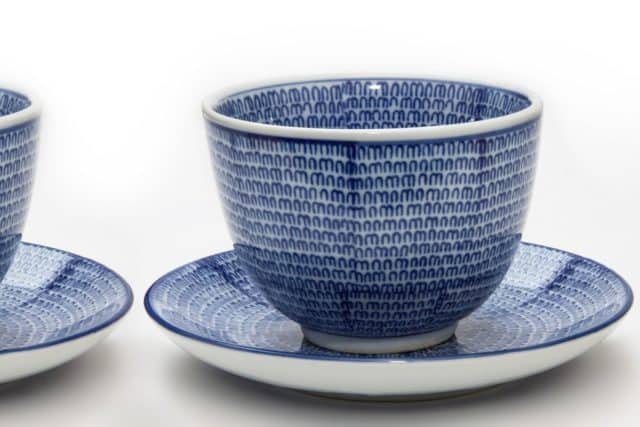 An Antidote to a Restless World
Chinese Porcelain provides the perfect backdrop "for vivacious colors to pop," according to PPG. It also offers compatibility and versatility in the kitchen.
The deeply shaded orchid blue acts as a feature color in a white kitchen.
Chinese Porcelain pairs with trending metallic finishes.
Its traditional dark blue brings out the richness in dusty sand tones and leathers.
PPG describes Chinese Porcelain as an antidote to our restless world, offering an escape from technology and a respite from anxiety. Its moody blue vibe may even promote more restful sleep.
"This soothing blue imparts slowness, encouraging consumers to practice mindfulness and be more present in their lives while also offering the spirit of hopefulness–a precious commodity in a restless world," said Schlotter.
PPG's Thoughtful Choice
Among PPG customers who chose colors and scheduled painting services through PPG's technology platform:
Blue was the most-explored color.
Blue garnered a 34 percent higher engagement rate than neutrals.
Chinese Porcelain was the most engaged color on the platform during the past six months.
Global color experts at PPG hand-select the Color of the Year. It is also the focal point of their broader Global Color Trends Forecast, which provides direction and inspiration to homeowners, designers and architects across all markets.